---
These are some links I though were interesting. Check them out.

Do you like to search for stuff? Have a GPS receiver? Try geocaching.


An online certification service. This is where many of my certifications came from.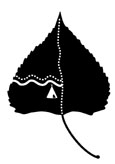 Take a look at one of the stops on the trail of Lewis and Clark.


Tired of not getting what you think your pens should sell for on internet auctions? Looking for your one-stop spot for pen shopping? Check out ThePenMarket.com

---
Copyright (c) 2002, 2011 by deankeith.org

The Groundspeak Geocaching Logo is a trademark of Grounded Inc. a/k/a Groundspeak. Used with permission.